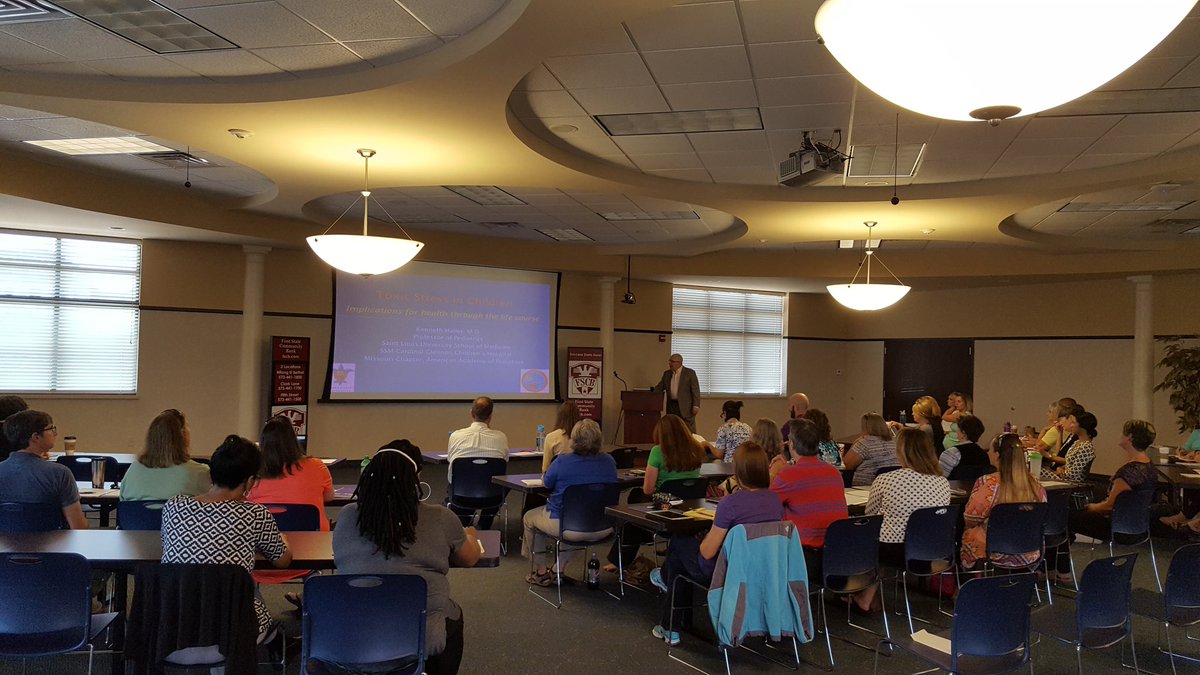 Toxic Stress in Children
Implications for health through the life course
July 27, 2016
10 am—2 pm
First State Community Bank, Community Room
300 Diego Ct, Columbia, MO 65203
Agenda
10:00 am         Introductions
10:15 am         Toxic Stress in Children Implications for health through the life course,
Kenneth Haller, M.D.
Professor of Pediatrics, Saint Louis University School of Medicine
SSM Cardinal Glennon Children's Hospital
11:30 am         Lunch
12:00 am         What communities can do or are doing about toxic stress? (Small group activity
What are the greatest sources of stress in children's environments or threats to their well-being in our community?
How might an understanding of toxic stress lead us to change the way we go about our current work?
Who are the key players who need to be engaged in the work to address harmful conditions for children that can generate a toxic stress response?
1:00 pm            Gallery walk
1:15 pm             Small group presentations
2:00 pm           Closing
Other resources on toxic stress:
Interested in more toxic stress resources, please consider attending the February 25, 2017 Toxic Stress Conference at Freeman Health System in Joplin, Missouri.